We have received a few emails from people who want to know how to become a life coach. It's a great question. There are many people out there who have a calling to work in a way that helps others, and life coaching is certainly a great option for the right person. There are tons of benefits of working with a life coach, as we discussed in our post at https://shifts.coach/life-coaching/benefits/. To become a life coach means to benefit people in many ways. However, without some guidance you may find yourself lost, taking courses you don't need, or wasting time and money.
Steps to Becoming a Coach
There are many reasons to become a life coach. You can set your own hours, make money helping others, and get to watch people grow. It also is a fantastic career for someone with depression or anxiety. In addition, life coaches often learn quite a bit from their clients. However, it can be difficult or overwhelming to actually get started. Here are 6 steps to become a life coach.
1. Take Care of Yourself
This may seem like a silly step, but we list it here for a reason. In order to be a successful life coach, you don't have to be perfect. However, you do have to be relatively healthy and actively taking care of yourself. If you can't care for yourself, you won't be able to show up and deeply support your clients the way you wish to. You also may burn out as life coaching isn't always as easy as it seems.
We mention this because we have seen too many times that somebody who is not doing well wants to become a life coach and support others. Helping others is a great way to go, but it won't fix your personal issues. Becoming a life coach is a huge responsibility, and one that should not be taken lightly.
2. Choose a Niche
The next thing you'll want to do is to choose a niche or type of coaching. There are many different types of coaching including:
Small Business Coaching
Career Coaching
Financial Coaching
Spiritual Life Coaching
Law of Attraction Coaching
Stress Management
Mindfulness Coaching
Relationship Coaching
And of course the list goes on. You should give careful thought to this. Although we know coaches who work with individuals and couples, or who work with mindfulness and help small business owners, it generally is best to choose one type of coaching and stick with it. This way, you can really hone your skills. You can read books about your industry, watch videos, etc. and really be a master of your niche. To read more about the different types of coaching, check out post 21 Types of Life Coaches.
3. Find a Training Program
Once you're ready to commit and you've chosen your niche, the next step in becoming a certified coach is to find the right training program. BE CAREFUL! There's a lot of trash and junk out there. A simple Google search will give you some ads and websites that offer courses for $20. Others are thousands of dollars, and they don't actually offer a legitimate credential. You don't need to live in fear, but do your research when choosing.
We have a list of a few of our favorite online coaching programs at https://shifts.coach/certifications-and-courses/ that we highly recommend checking out. If you know your niche and what you want to do, you can reach out to us any time for personalized recommendations from our coaches and team.
4. Get Your Coaching Credentials
Your coaching program/school should be accredited or able to give you credentials. Many will be a part of the International Coach Federation, the biggest organization offering credentials for all types of coaches. You've chosen your program, and now it's time to actually do it. With many coaching programs, you can get by with only a little bit of work. However, we recommend doing all the homework, and really working as hard as possible. It may seem like a waste of time and energy to work so hard, but it will pay off in the end.
After you complete your life coaching certification course, you will be a certified life coach! You may have to log some actual client hours and work with a supervisor. At this point, you're ready to move forward and begin building your life coaching business up.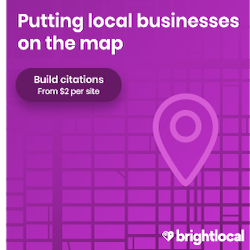 5. Set Up Necessary Business Licensure
One step that many people don't think about ahead of time and often forget is to handle the business stuff. This doesn't need to be anything too intense, but it is a definite must. As a life coach, you may want to investigate what the best option is in your state as far as licensure and insurance goes. We generally recommend that you take the time to form an LLC (Limited Liability Corporation). This helps protects your assets and keep you safe in case of legal issues.
The basic idea is that as an LLC, you are separating yourself from your business. If somebody sues you or you have legal issues, you can only lose what you have in the LLC. They cannot come after your personal income, house, posessions, etc. An LLC may seem overwhelming, but all it takes is a little bit of paperwork and filing fees. You may also have to register as a business in your city or county.
The other piece of the puzzle is to secure some insurance. Specifically, becoming a coach means you probably should carry malpractice insurance. This helps cover you in case of any malpractice issues. It can run anywhere from $500-2,000 a year, but is well worth it. Here at Shifts, we have insurance for our company, and strongly encourage all coaches to carry their own malpractice.
6. Find Clients
Finally, you will be ready to find clients. This is of course easier said than done, and is where most people fall short. There are countless coaches out there, and this creates a lot of competition. You can create social media accounts, get a website built, list yourself on directories, reach out to people in the health and wellness industry, etc. You can also join the Shifts team or find other companies to work for.
If you need help getting your marketing going or a website being built, our co-founder Matthew works quite a bit with life coaches and those in the helping professions. You can visit his marketing company, Mindful Marketing, for more information.
In addition to these steps, you will need to keep your business running. There are many moving parts. You need to handle scheduling, payments, taxes as a self-employed individual, marketing, etc. Becoming a life coach is perhaps the easy part. The hard part is getting the clients and keeping everything going.
Sign up to receive updates and news from the Shifts team!